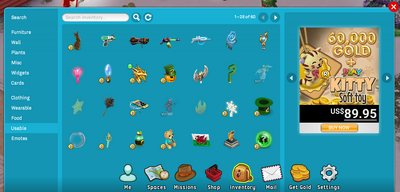 The
Inventory
is a crucial aspect of SmallWorlds. It holds the player's items if they aren't placed in their spaces.
It is sorted into 11 different sections:
Furniture
Wall
Plants
Misc
Widgets
Cards
Clothing
Wearable
Food
Usable
Emotes
Tips
If you search "Rare", all Rare items in your inventory come up, likewise for Seasonal items.